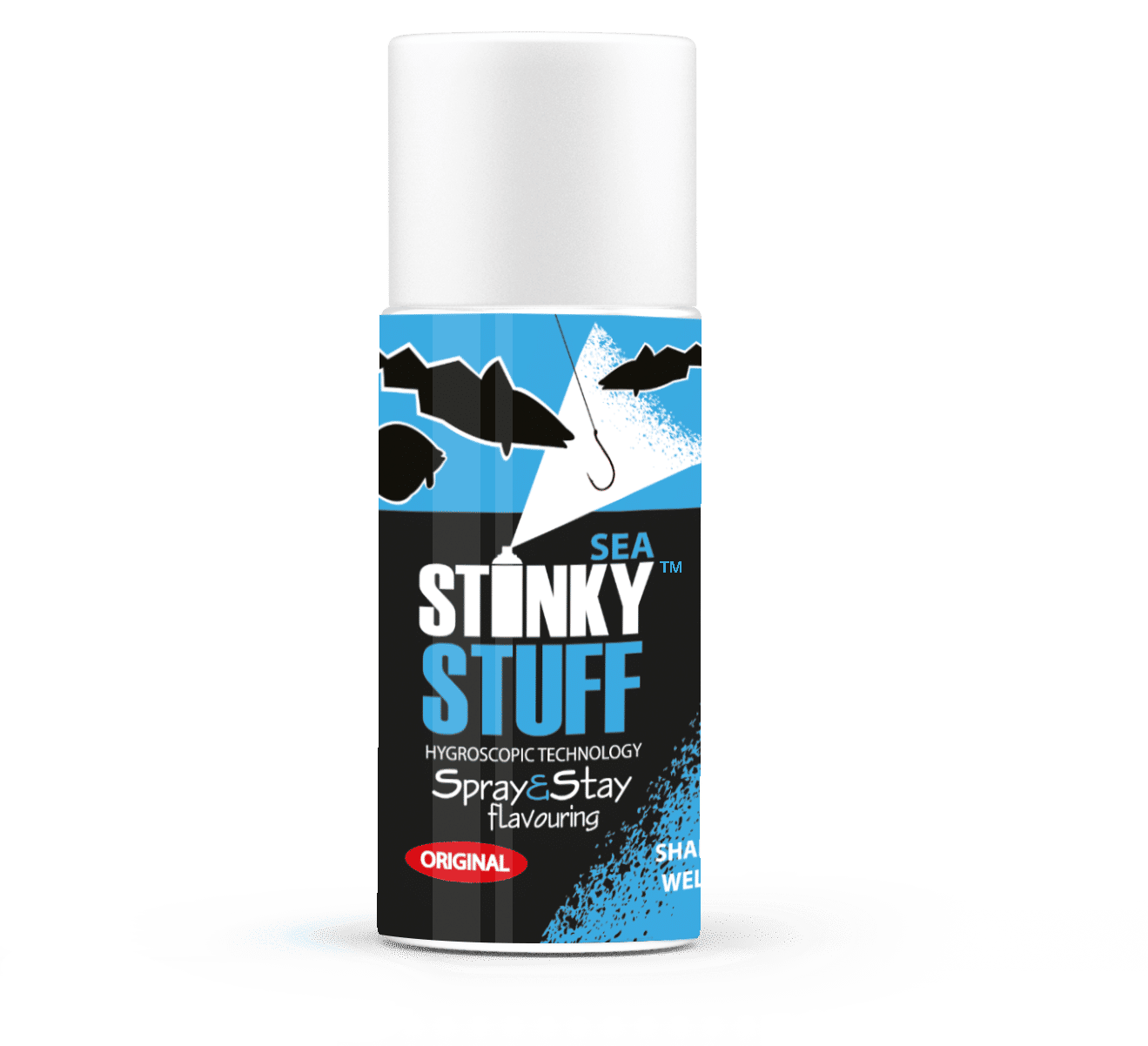 STINKY STUFF
™
Stinky Stuff ™ Sea Original
Currently out of stock
DESCRIPTION
SIZE INFO
REVIEWS
SHIPPING INFO
RETURNS & REFUNDS
Stinky Stuff Sea Original
Peeler Crab

Unique formulation with feeding triggers for all types of fish

Super Strong attractant that will not wash off in the sea

Slow-release of Stinky Stuff's core compound attractant properties drawing in all types of fish
The Stinky Stuff Staple for Sea Fishing
The Stinky Stuff Original Formulation is renowned across the world with marine biologists, fish farmers and anglers as a profile synthetic flavour that stimulates fish to search out a food source.
Our Sea Original is the same formulation as Stinky Stuff Original in the Orange can, however, it has been rebranded to suit sea anglers. The reason this is also suitable for sea anglers is due to the core compound of Stinky Stuff being aligned with fish receptors and their DNA to search for the source of where the Stinky Stuff formulation is leaking from.
There are a staggering 48 ingredients that make up the Original formulation that is combined to create a series of compounds that not only triggers a fish to believe there is a food source nearby but it also stimulates the fish to want to feed.
Like with all Stinky Stuff baits, the Hygroscopic technology means the attractant latches to anything it is sprayed onto. This means even in the sea, Stinky Stuff will remain on your baits or leads, slowly leaking into the surrounding water, even after being in the water for a long period.
The whole range of sea fish has been reported to be caught when using Stinky Stuff.
All Stinky Stuff baits are 100% aquatically safe.