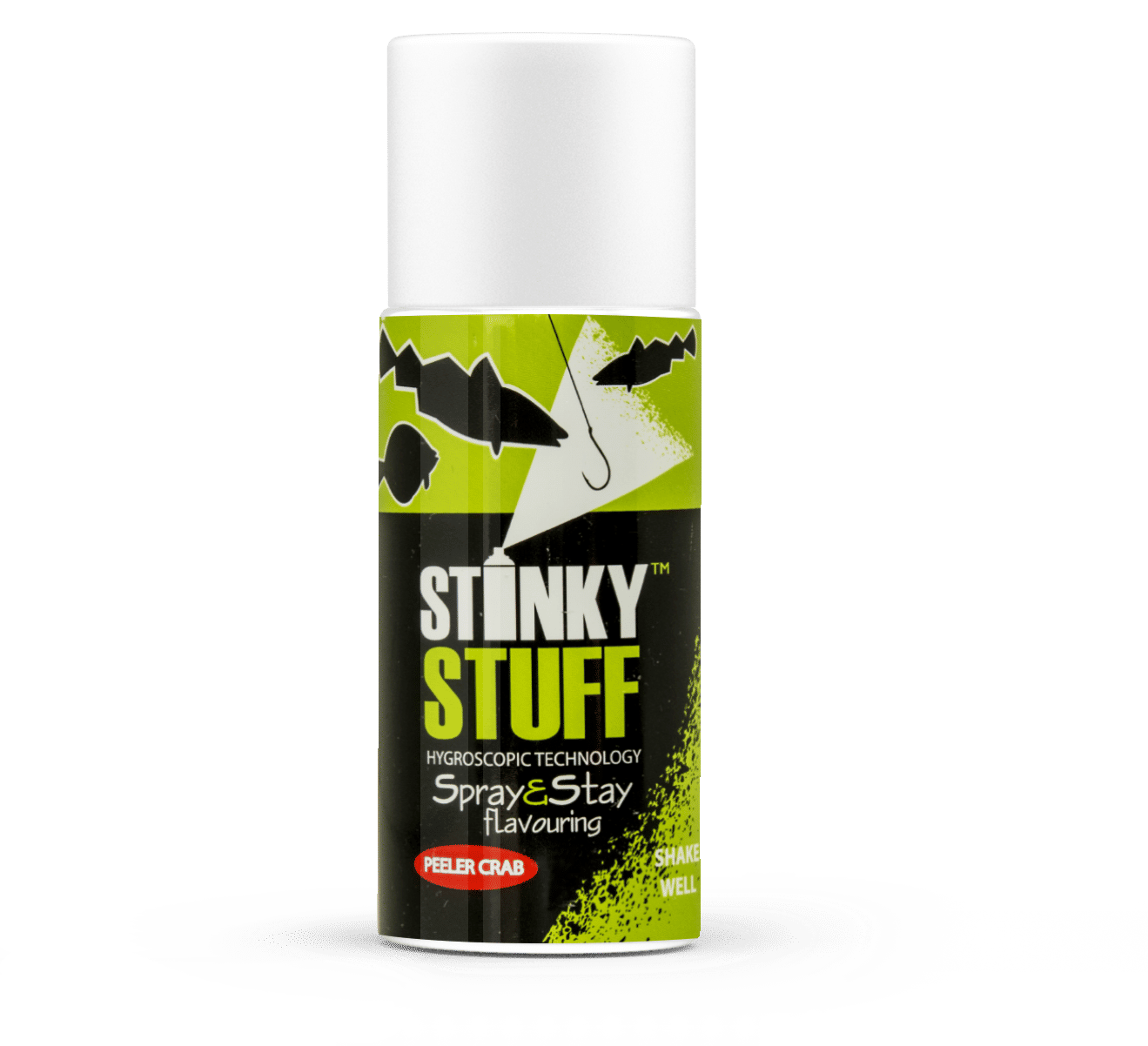 STINKY STUFF
™
Stinky Stuff ™ Peeler Crab
DESCRIPTION
SIZE INFO
REVIEWS
SHIPPING INFO
RETURNS & REFUNDS
Stinky Stuff Peeler Crab
NI (Nature Identical) make up of chemical peeler crabs release when shedding their shell

Super Strong attractant that will not wash off in the sea

Slow-release of Stinky Stuff's core compound attractant properties drawing in all types of fish
The Unique Chemical Released by the Peeler Crab
Peeler Crab is a world-renowned bait for Sea Anglers and Stinky Stuff has recreated the aroma given off when a Peeler Crab sheds its shell which turns all sea fish into a frenzy when the chemical is picked up on by their receptors. They know the crab is ripe for eating!
Stinky Stuff has received reports of tremendous success in Sea Anglers results when using our Peeler Crab bait attractant.
Like with all Stinky Stuff baits, the Hygroscopic technology means the attractant latches to anything it is sprayed onto. This means even in the sea, Peeler Crab will remain on your baits or leads, slowly leaking into the surrounding water, even after being in the water for a long period.
A whole range of sea fish has been reported to be caught when using Stinky Stuff Peeler crab.
All anglers like to experiment and Carp and Catfish anglers have also reported amazing success using Stinky Stuff Peeler Crab. We put this down to the core compounds contained in all Stinky Stuff Specialist Bait Sprays that triggers fish to believe there is a food source and stimulates the fish to want to feed, in particular, to search out the fruit source.
All Stinky Stuff baits are 100% aquatically safe.