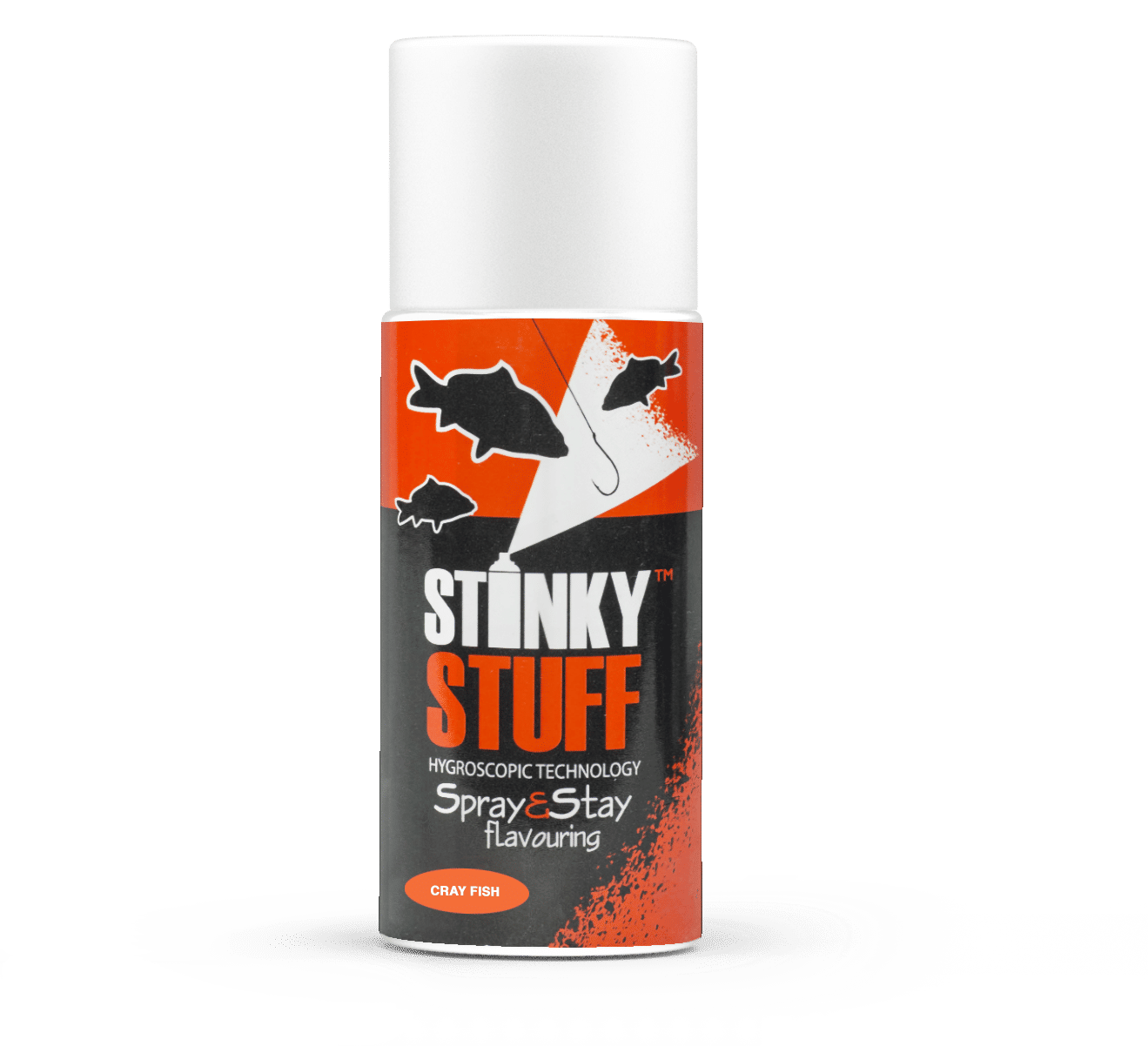 STINKY STUFF
™
Stinky Stuff ™ Crayfish
Currently out of stock
DESCRIPTION
SIZE INFO
REVIEWS
SHIPPING INFO
RETURNS & REFUNDS
Stinky Stuff Crayfish
Aligned with Carp's natural diet that will set them hunting for key amino acids

Ideal when using fish-based baits

No other additive on the market better aligns with a Carp's natural food source
Synthetic Alignment with natural Carp Food.
Stinky Stuff Crayfish combines the core compounds of all of our Specialist Bait additives with the inclusion of a Crayfish top note.
As Crayfish start to hatch during the springtime, Carp actively pursue the younger critters as a high source of protein. Using Stinky Stuff Crayfish as an attractant will have Carp believe there is a hatch of Crayfish nearby, drawing them to your hook bait.
The Stinky Stuff Crayfish additive can be used in combination with any hook bait, with anglers choosing to complement it with other fish-based baits, or providing a contrast with meaty or fruity based baits.
The Crayfish formulation combines with our core compounds that not only trigger fish to believe there is a food source nearby, it stimulates the fish to want to feed.
Hygroscopic technology ensures our specialist spray latches to anything it is sprayed onto, including hook baits, pva pags, leads, line, in fact on to any terminal tackle which means the angler has an increased edge by adding more attractant beyond the baits that are traditionally used.
Stinky Stuff slowly releases when it hits the water, creating an inverted pyramid release of bait attractant through the water column with the tip of the pyramid being your hook bait. Anglers can fish with confidence that the Stinky Stuff bait additive will not wash off when it hits the water, lasting beyond 72 hours after it has been in the water.
All Stinky Stuff baits are 100% aquatically safe.