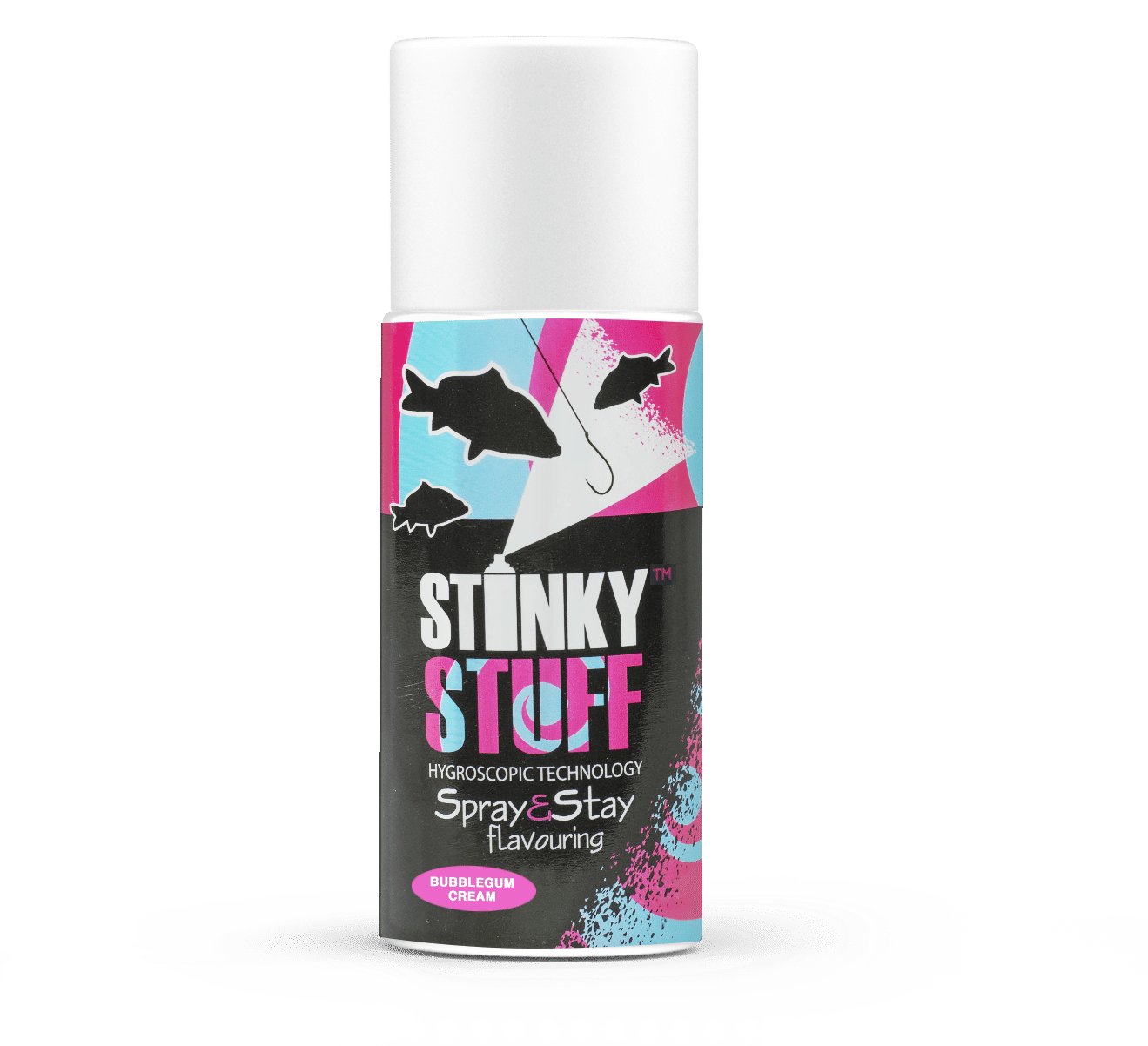 STINKY STUFF
™
Stinky Stuff ™ Bubblegum Cream
Stinky Stuff Bubblegum Cream
Sends a Ph change signal through the water column

The super-strong sweet aroma that switches on the fish's inquisitive nature

Cream top note to send out a milk protein signal
The High Energy Attractant
Stinky Stuff Bubblegum Cream (or BGC as many anglers refer to it) provides a change in the water column, designed to make fish curious by firing a stimulant for fish to search our where the sweet aroma is coming from in the water column.
The Bubblegum Cream formulation also combines with a milk protein stimulant, making Bubblegum Cream the perfect attractant in cold and warm weather conditions.
Hygroscopic technology ensures our specialist spray latches to anything it is sprayed onto, including hook baits, pva pags, leads, line in fact on to any terminal tackle which means the angler has an increased edge by adding more attractant beyond the baits that are traditionally used.
Stinky Stuff slowly releases when it hits the water, creating an inverted pyramid release of bait attractant through the water column with the tip of the pyramid being your hook bait. Anglers can fish with confidence that the Stinky Stuff bait additive will not wash off when it hits the water, lasting beyond 72 hours after it has been in the water.
All Stinky Stuff baits are 100% aquatically safe.